Glenn Sparkman called up to Toronto Blue Jays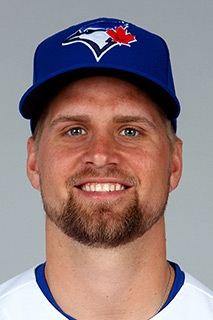 The Toronto Blue Jays selected Ganado native Glenn Sparkman in the Rule 5 Draft from the Kansas City Royals last season. As a rule 5 pick, the Blue Jays had to either put him in the majors, and leave him there all season, or offer him back to the Royals.
In Spring Training, Sparkman broke his thumb. Yesterday, he came off the disabled list, and the Blue Jays brought him up to the major leagues.
He will be filling the "Long Man" role in the bullpen.
The Long Man is a pitcher who usually comes in and is expected to pitch several innings at one time, after the starting pitcher has been removed from the game.
So, when he will make his major league debut is unknown, but he is now in the Majors, so that shot could come as soon as tonight.
The Blue Jays are currently playing the Boston Red Sox. Tonight's game starts at 6:07, and the Saturday and Sunday games both start at noon.
The Blue Jays will face the Houston Astros next Thursday through Sunday.